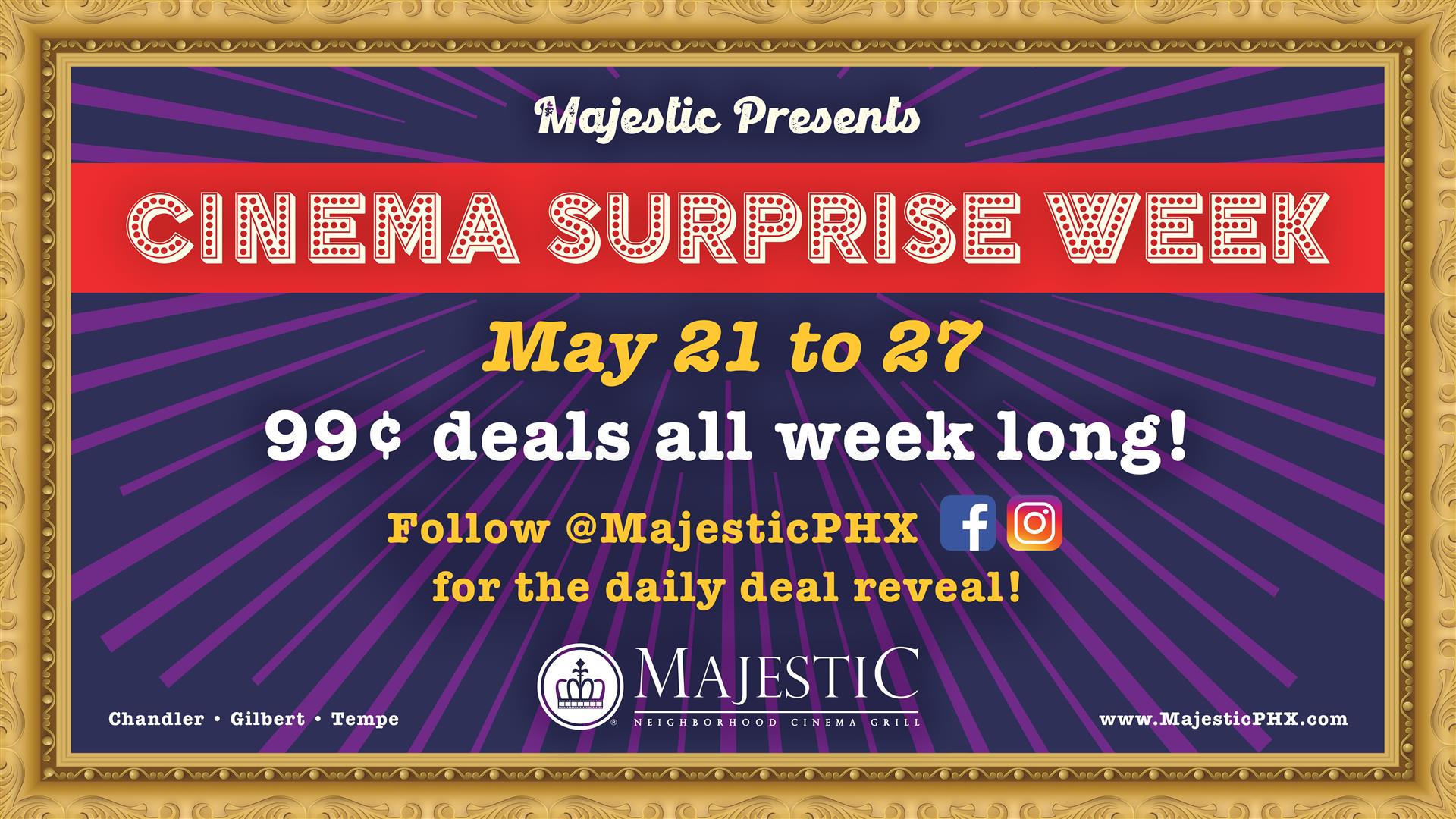 Mon, May 23 Cinema Surprise Week is HERE!
Get 99 cent daily deals & win FREE movies for a year!
Saturday, May 21st 
"Pop" in for Spin the Wheel Saturday 
99 cent popcorn & spin to win FREE movies for a year from our prize wheel!
Sunday, May 22nd
Skillet Cookie Sunday
99 cent skillet cookie, your choice of flavors!
Monday, May 23rd
Milkshake Monday
99 cent milkshake, any flavor!
(alcohol excluded)
Tuesday, May 24th
Taquito Tuesday
99 cent taquitos - NEW at Majestic!
Wednesday, May 25th
Pizza Wednesday 
99 cent entree cheese pizza 
Thursday, May 26th
Thirsty Thursday
99 cent soda or Icee
Friday, May 27th
Grand Finale Friday
99 cent entree of your choice before 6 pm
Limit 1 deal per guest per day. Dine-in only.