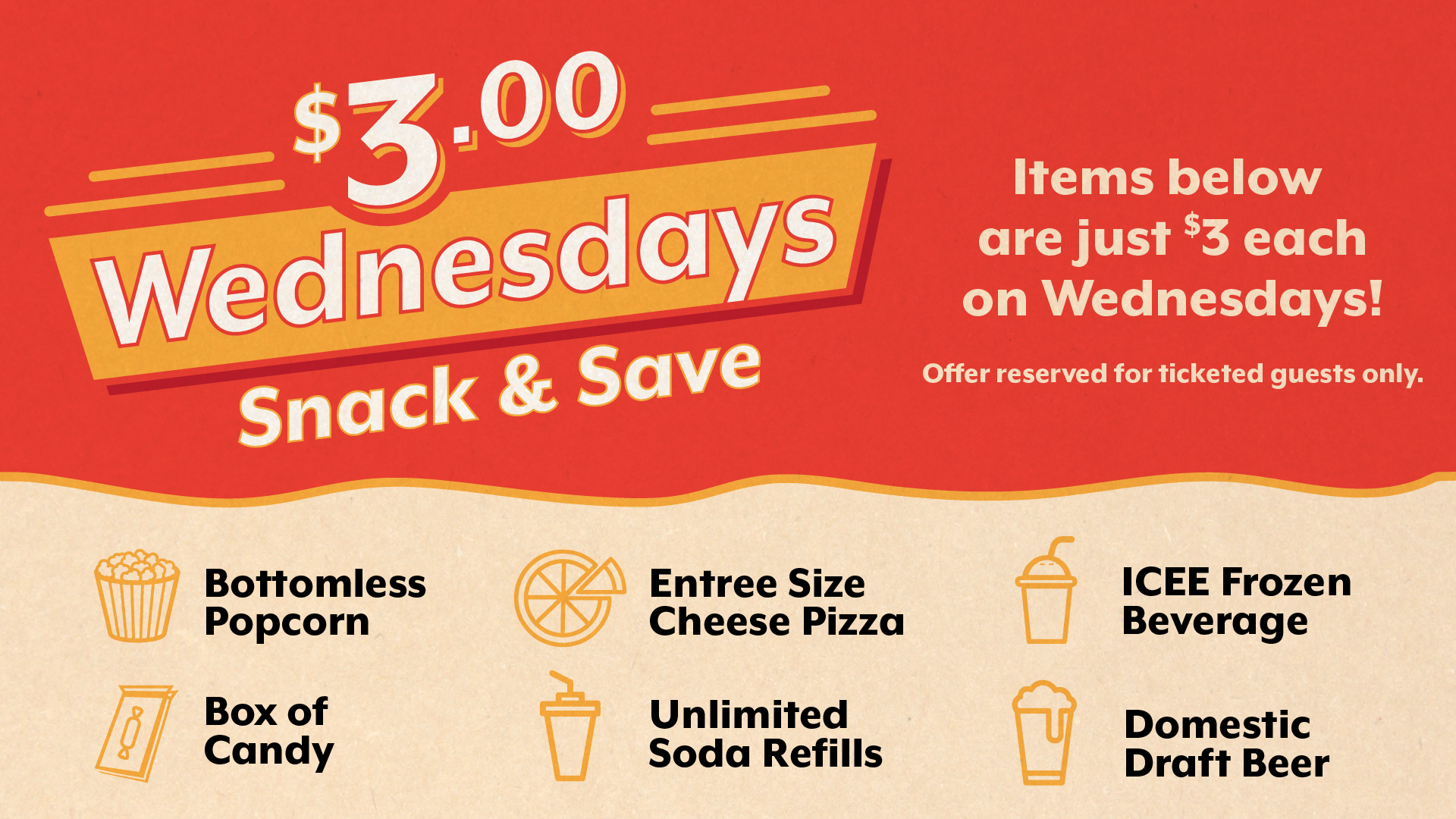 Mon, Aug 1 Have $3 bucks? You're in luck at Majestic!
If we told you that you could get a meal for just $3, would you believe it? And that it would be served directly to your seat? Fantasy might show on our screens, but at Majestic Neighborhood Cinema Grill, this deal's a reality.
Every Wednesday, from open until close, Majestic's three locations in Chandler, Gilbert and Tempe offer awesome $3 specials. Choose from bottomless popcorn, unlimited soda, an Icee, a box of candy, an entree cheese pizza, or a domestic draft. Each item is only $3 for ticketed guests. 
We're known for great value, but we also believe in making great movie memories with unique food and film events. Case in point: In August, we're paying tribute to the late Ray Liotta with one of our trademark Film Feasts. We'll screen Goodfellas and fill you up with a multi-course meal of Italian favorites and classic lines, like this one from Liotta's character, Henry Hill, "We were treated like movie stars with muscle. We had it all just for the asking." When you visit Majestic, we'll treat you like the star!